How often is it that you come across an old geezer with some fortune telling rabbits and a rooster?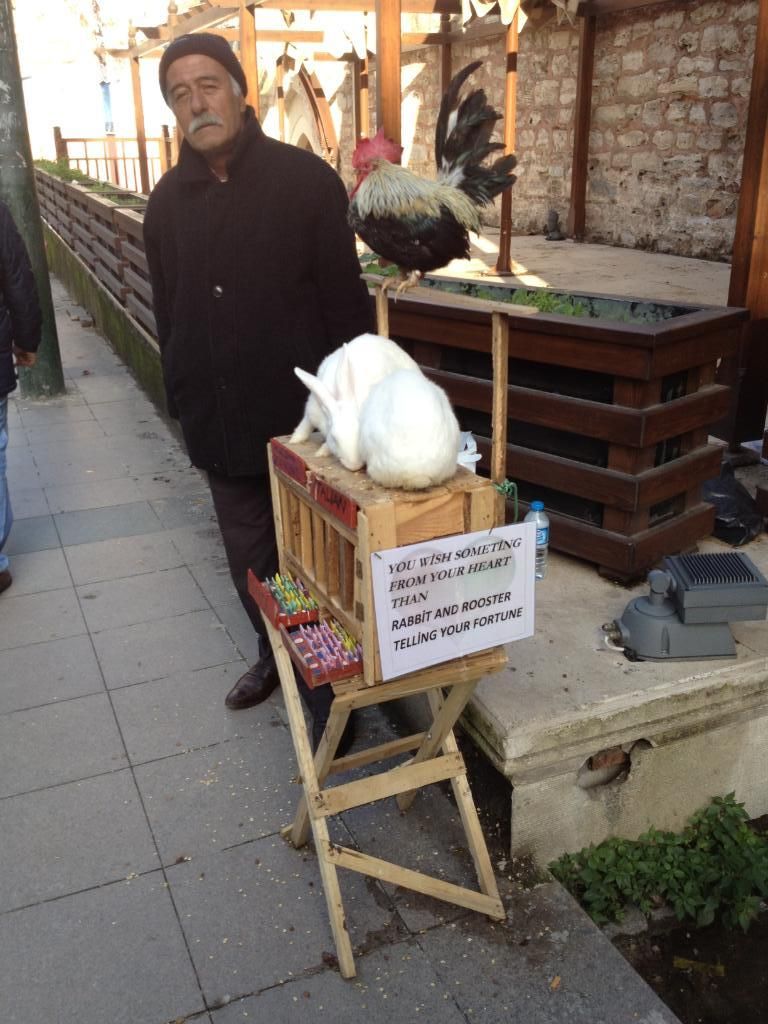 Istanbul was the first stop on my sabbatical trip as it was the furthest Easyjet would take me from London towards my eventual intended destination – New Zealand for my cousin's wedding in February. I had been warned that the weather would be crap in December, that the taxi drivers would rip you off, and about the various scams, including the one where the unsuspecting traveller is lured by the offer of friendship, booze & company of hot women; which had all made me slightly anxious. However, as I found out, there was nothing to worry about… apart from the undercover police we ran away from (more on that later).
Just finished packing last night – as I'm only flying budget airlines, which includes Air Asia with a carry-on allowance of a measily 7 kilos, I really had to think long and hard about every single item I'm taking..