On the Island of Koh Phi Phi where they filmed the Beach, there's a bar called Reggae Bar where they appear to have successfully monetized backpacker bravado by encouraging customers to enter into either of two challenges.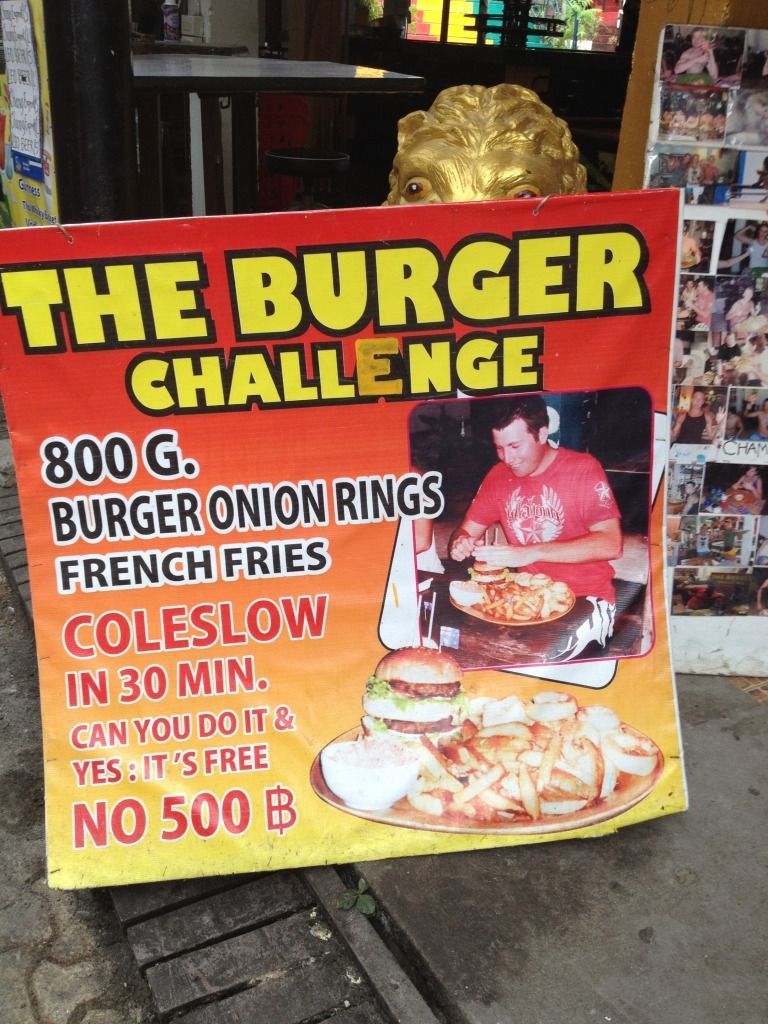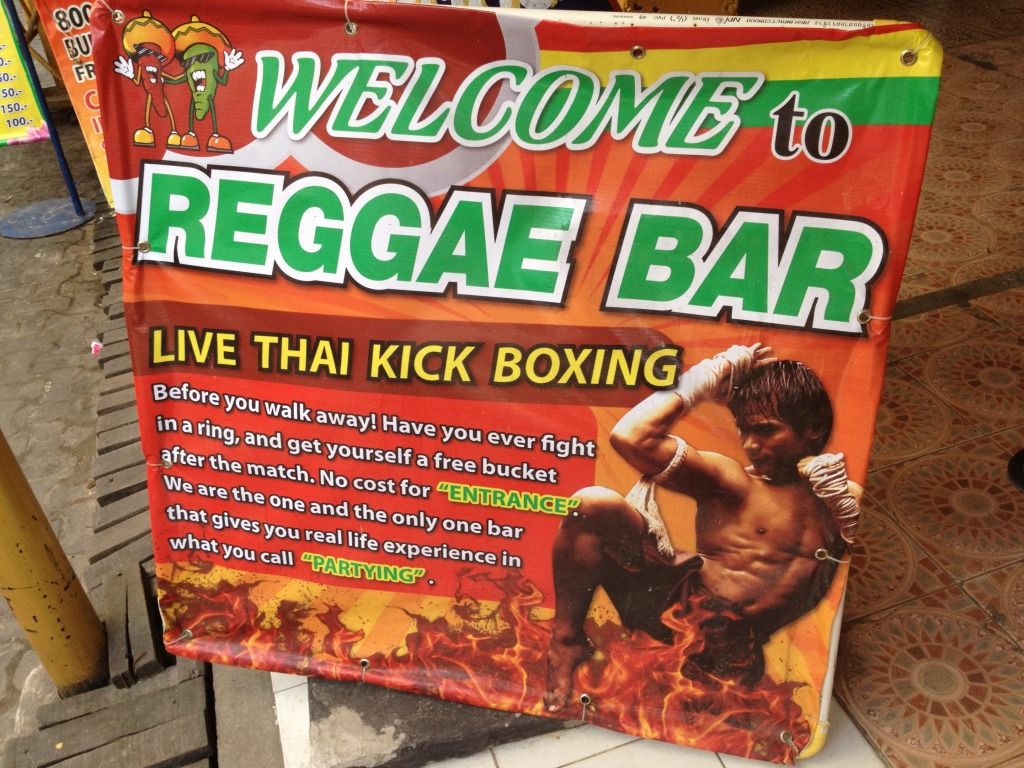 Never one to shy from a challenge, I did both.
The burger one I did with the intention of saving  a bit of cash, but it all went a bit pear shaped. I did it with an English chap called Alex, and 20 minutes in it all seemed to be going according to plan until suddenly I hit a wall, and proceeded to throw up three times in short succession. At least I did better than Alex, so it didn't end in complete failure, Scotland 1, England 0.
I was tempted to enter the ring as well, but it seemed like most of the guys in there seemed to know what they were doing, whereas I had no clue.
Fast forward to last night, with two Aussie girls cheerleading me, a couple of Chiang beers inside, as well as a bucket of Mojito which tasted more like petrol, and persuaded by the Thai match fixer, I had all the necessary ingredients for me to make my boxing debut.
Initially they were going to pit me against a scary looking Russian beast of a man, fortunately though he got carried off somewhere by his mates (the whorehouse I think), so instead I got an Italian guy called Stefano, who promised not to beat me up too much.
I then put the blue shorts on…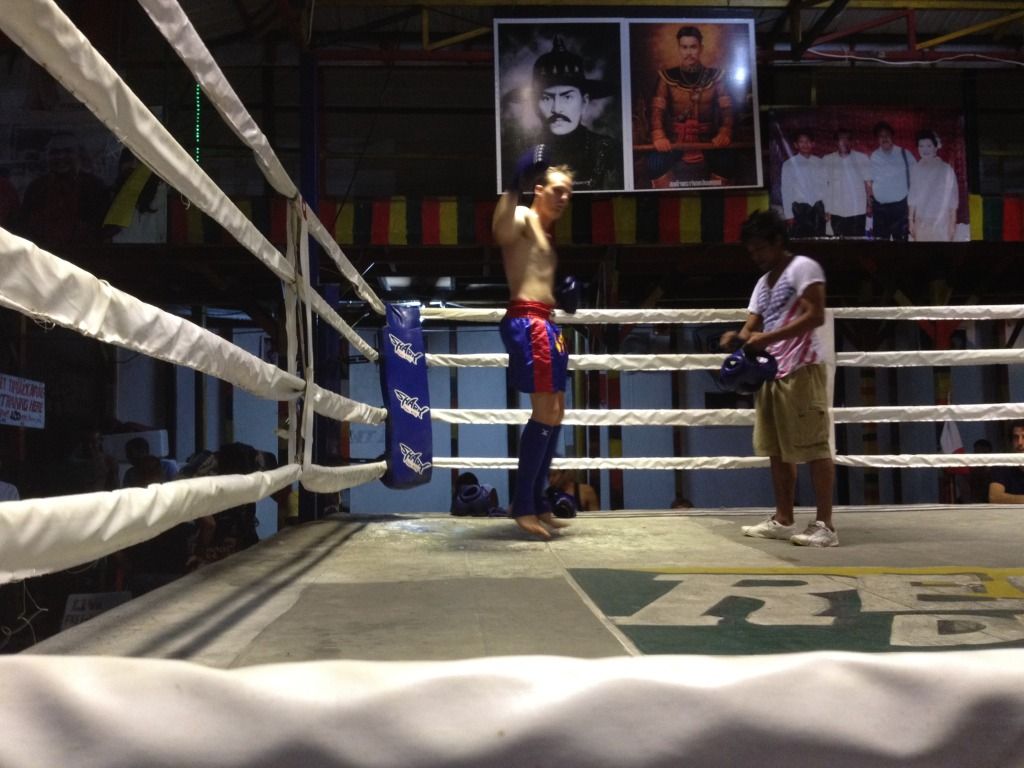 ..and went on to kick his but!!!
Ok not really, he won. Fortunately he didn't mess me up to much, grazie mile Stefano.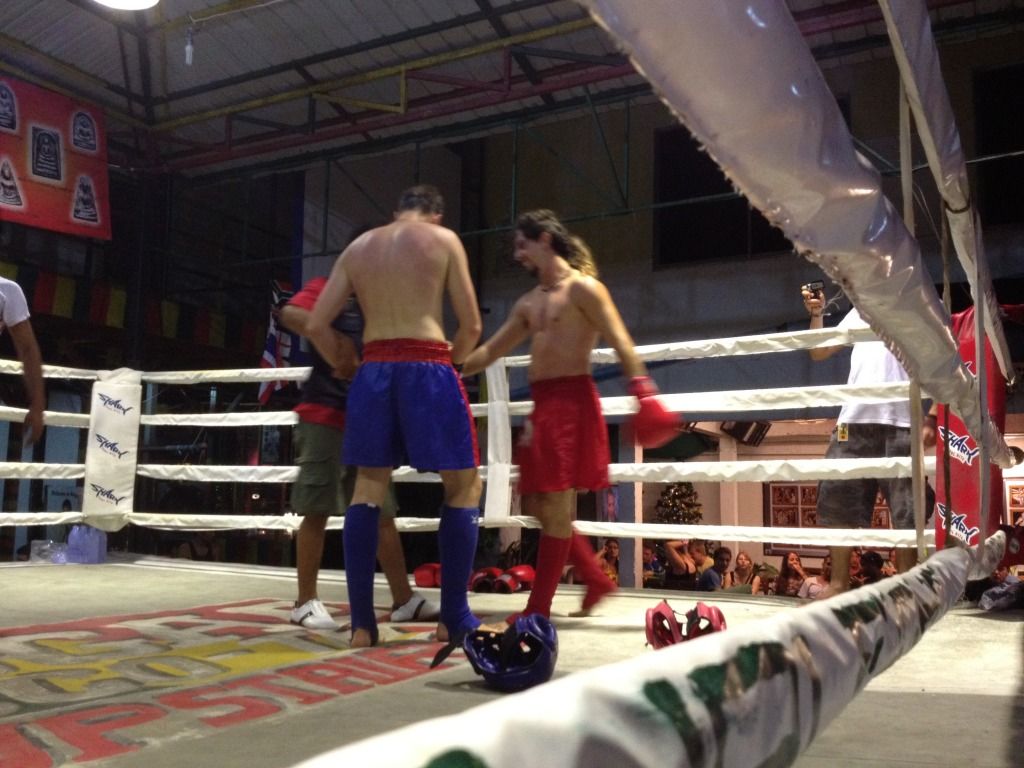 Plus I got another free bucket of coke and rum.
WINNER!