I've never been a big fan of tattoos – mainly because most that I've come across on people either don't really seem to have much significance or are plain ugly. However, my interest was peeked when some fellow travellers mentioned they were travelling out to a rural temple where was monk reportedly performing Sak Yant tattoos – geometrical designs believed to posses magical powers of protection, inked onto the skin using a bamboo needle.
This practice has often been used for Muay Thai fighters, becoming common among travellers too, with Angelina Jolie's decision to get one no doubt contributing to their increasing popularity.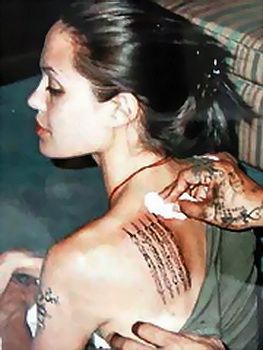 Once having found the temple at the back of a dirt road in the middle of nowhere, we proceeded to make offerings to the monk who spoke no English; fortunately one of our group was Thai, so the intentions were made clear. In fact only one of us intended to get a tattoo, but eventually three of us (not including me) ended walking away with them – one of the girls, quite reluctant to have any indelible mark on her skin, was given an oil (i.e. invisible) tattoo instead.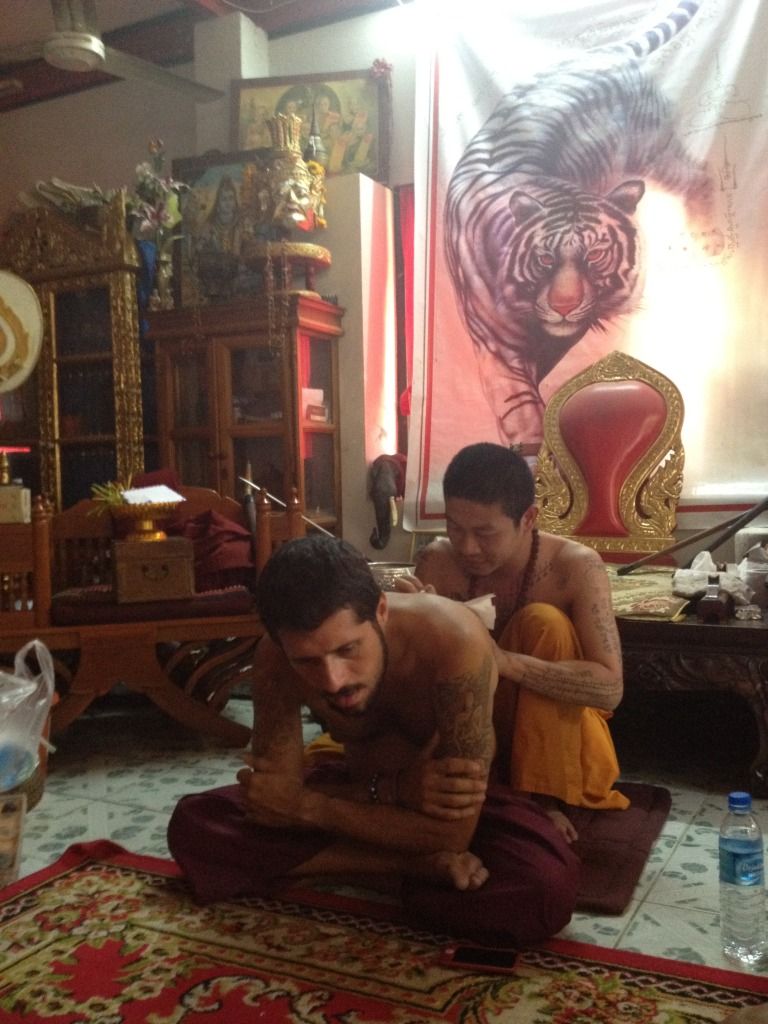 The monk clearly appeared to be enjoying himself, smoking away while drawing, and then proceeded to invite everyone to his birthday party afterwards.
Further information about these tattoos can be found here and here
Speaking of the unusual religious practices, it never ceases to amaze me that when visiting well known Buddhist temples, the sheer number of superstitious blessings appear to be taking place; see the pictures below for a usual day at Doi Suthep temple near Chiang Mai: